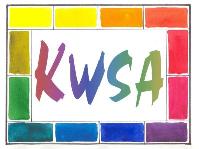 An artist's service group in the Kitchener/Waterloo region of Ontario, Canada
Guiding Principles
The Kitchener Waterloo Society of Artists (KWSA) was established more than 75 years ago to foster the development of visual arts. Our arts organization brings together people of all levels of artistic achievement, from emerging artists to professionals. We mentor and celebrate the triumphs of every individual artist.
Membership Activities and Benefits
KWSA offers monthly meetings with guest speakers and workshops to enrich our members. The newsletter and the web site continue to inform our artists of current developments in the arts regionally.
We host two to three well attended shows each year in which our artists exhibit their work through professionally juried and non-juried environments.
We are supporting art in the region in a number of ways. Some of these include support for the K-W Art Gallery, the Waterloo Community Arts Centre, and the YMCA Annual Art Auction. Our members volunteer and donate their work for fundraising.
Join KWSA
New members are always welcome. For information contact us at info@kwsa.ca, or write to our address below.
Site Features
Contact Information

The Kitchener Waterloo Society of Artists 
c/o The Waterloo Community Arts Centre
25 Regina Street South, Waterloo, Ontario, Canada  N2J 1R8
WCAC Office: 519.886.4577